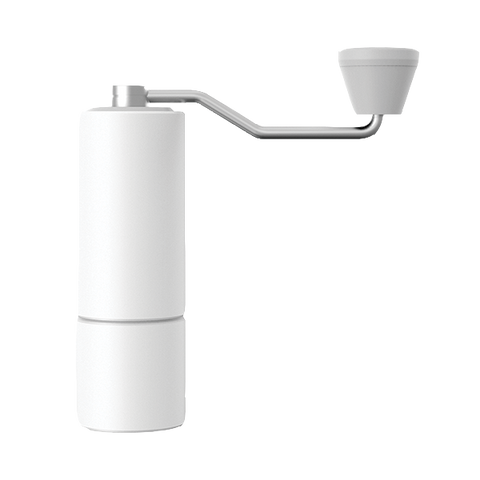 Timemore C2 Coffee Grinder
Pickup currently unavailable
This hand grinder is for those who want a well-built grinder but maybe don't have the budget to stretch to a fancier model or electric burr grinder. The main problem we run into with most manual grinders on the market is the price/quality ratio. Most are either too cheap to work well at all, and tend to break within a year of first use—or they are ridiculously expensive for a reasonable coffee drinker who just wants to go camping or enjoy the manual feel of grinding their beans.
Now enter the Timemore C2. It's reliable, grinds fast, is easy to grip with a textured outside, and feels satisfyingly weighty in your hands. For the price, it's tough to find an argument against it.
Perfect for Aeropress, Pour Over, and your next camping trip.
Features
Capacity 25g beans
Grinds approx 1g / second

CNC Stainless steel burrs

Aluminum casing with durable plastic inside

Dual bearings to ensure you retain consistent grind size

Point to point coarseness adjustment

Size 14.7cm x 5cm - with handle 16cm

Carrying case

Cleaning brush